Dear Friends of Reading to Kids,
Our thanks go out to the 447 kids, 359 volunteers, 46 parents, and 20 teachers and administrators who joined us last Saturday for our January Reading Clubs!
With Winter Recess still in session last week, that was a lot of children who woke early and came to their schools after a three-week break! In addition to receiving a free book, one lucky student at each of our seven schools also went home with a refurbished computer. Their looks of delight were priceless!
_______________________________________________
SIGN UP & RECRUIT FOR
FEBRUARY 8TH READING CLUBS
Our February 8th Reading Clubs are just over three weeks away, and we need you to make our "Friendship and Family" reading clubs memorable!
Please take a moment to join our February 8th Facebook Event. Your friends will be able to see that you're attending the reading clubs, and you can help spread the word by inviting them to join, too. After you join, be sure to go to our website and sign up with us.
_______________________________________________
Every March, musicians visit each school and perform for the kids. We have had a variety of performers from country singers to Korean drumming troupes to marching bands and electric violin players!
If you or someone you know would like to share the gift of music with the kids and volunteers at our March 8th Reading Clubs, please email us at info

readingtokids.org.
_______________________________________________
We've started planning this year's fundraising events, and we need your help gathering prizes!
Our events are more fun and raise more money if we have great prizes to award, raffle, and/or auction. Big prizes. Little prizes. Serious prizes. Silly prizes. We need them all! Check out our list of prizes from last year's Silent Auction for ideas.
If you have any prizes, or you know where to get them, let us know! The fun starts with our annual Legendary Bingo night (date still to be determined), and we'd love to have something fabulous for the grand prize winner -- anything unique or with an autograph is always welcome!
To help you get started, click these links for tips on how to best approach a business or person to donate to our events, and a donation form for the donor to complete.
In the past we have had gift certificates, products, services, and tickets to fun events. If you work at or have a connection with a restaurant, retail store, or for a company with products or services to offer, please help us by asking for a donation to our events.
Please also let us know to whom you reach out so we don't accidentally duplicate Special Events Committee efforts in contacting businesses.
_______________________________________________
RUN THE ASICS LA MARATHON
WITH READING TO KIDS
Do you have friends on Facebook who post about their latest running achievements or goals? Encourage them to join Team Reading to Kids in the 2014 ASICS LA Marathon!
They can be a part of the inaugural group to run for Reading to Kids in one of the best marathons in the country. They can run either the full marathon or a half-marathon, and the dollars they raise will go to support our monthly reading clubs. Our runners have even started to train together.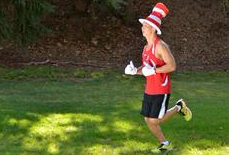 If you or a runner you know is interested in becoming one of our fundraising runners or creating a fundraising team, please email Chris Martin at marathon

readingtokids.org for all the details.
IMPORTANT NOTE: to register to run on behalf of Reading to Kids, you MUST receive a special code BEFORE registering on the ASICS LA Marathon website.
_______________________________________________
Thanks, and we hope you can join us at our next reading clubs on February 8th!