Dear Friends of Reading to Kids,
Happy 2014! We hope your year is off to a great start and that we'll see you at the January 11th "Discovery and Adventure" reading clubs.
We still need 148 more volunteers to join the expedition, so sign up today. Then, help spread the word by also replying to our January 11th Facebook Event that you are going.
Volunteering with friends on January 11th is a great way to celebrate the new year!
(If you have signed up and can't make it, please cancel to make room for another volunteer.)
_______________________________________________
RUN THE ASICS LA MARATHON WITH READING TO KIDS
Do you have friends on Facebook who post about their latest running achievements or goals? Encourage them to join Team Reading to Kids in the 2014 ASICS LA Marathon!
They can be a part of the inaugural group to run for Reading to Kids in one of the best marathons in the country. They can run either the full marathon or a half-marathon, and the dollars they raise will go to support our monthly reading clubs. Our runners have even started to train together.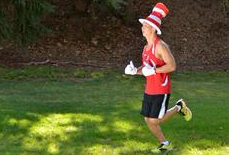 If you or a runner you know is interested in becoming one of our fundraising runners or creating a fundraising team, please email Chris Martin at marathon

readingtokids.org for all the details.
IMPORTANT NOTE: to register to run on behalf of Reading to Kids, you MUST receive a special code BEFORE registering on the ASICS LA Marathon website.
_______________________________________________
THANK YOU TO THE GREEN FOUNDATION
Please join us in thanking The Green Foundation for their recent $15,000 grant!
This is the second year The Green Foundation had supported us, and their generous funding will help us in our efforts to inspire children with a love of reading. We are deeply thankful for their valuable support.
_______________________________________________