We are on the lookout for volunteers to dress up as Santa, Mrs. Claus, or one of his helpful elves. As we do every year, we will be having a very special visitor at our December 14th Reading Clubs. That's right, Santa Claus is coming to town!
We've had Santas of all shapes, sizes, colors, and gender, and we'll provide the full Santa suit. There's nothing better than seeing the students' excitement when Santa visits our reading clubs!
If you are interested in being Santa, Mrs. Claus, or an assisting "elf" on December 14th, please contact us at info@readingtokids.org. You won't be able to read aloud that day, but you'll bring great joy and see hundreds of smiling faces!
The Santa suits will once again be generously provided by the Pasadena Jaycee's Operation Santa. If you are interested in volunteering for this wonderful project, please click here to read more about it.
At the November 9th Reading Clubs we continued our 2013 Annual Fund Drive and received more than 65 new donations!
We've set a goal of raising $45,000 from over 1,000 donors, so to meet our goal we need your help! The clock is ticking, and our goal is within reach, but we need our wonderful volunteers to help us get there.
We'll need a few days before we'll know which school raised the most from this past Saturday's reading clubs, so stay tuned for that announcement!
Here's how you can help, with your donations being counted towards the school competition:
1 - Donate online or make a pledge to donate by check today by visiting our 2013 Annual Fund Drive page. Contributions of any amount are greatly appreciated!
2 - Show your support by asking friends and family to contribute! Visit our 2013 Annual Fund Drive page and look under the "Help us Fundraise!" header for resources. In particular, please consider personalizing and sending the provided sample email to friends and family, or posting our handy donor sheet.
Once they know about Reading to Kids, many probably want to donate to us - we just need you to ask!
Also, if your workplace matches donations to nonprofits, please share with them your donation, and ask them to consider matching it. In this way you double your donation and share with others your enthusiasm for Reading to Kids!

_______________________________________________
RUN THE ASICS LA MARATHON WITH READING TO KIDS
Do you have friends on Facebook who post about their latest running achievements or goals? Encourage them to join Team Reading to Kids in the 2014 ASICS LA Marathon!
They can be a part of the inaugural group to run for Reading to Kids in one of the best marathons in the country. They can run either the full marathon or a half-marathon, and the dollars they raise will go to support our monthly reading clubs. Our runners have even started to train together.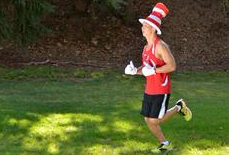 If you or a runner you know is interested in becoming one of our fundraising runners or creating a fundraising team, please email Chris Martin at marathon

readingtokids.org for all the details.
IMPORTANT NOTE: to register to run on behalf of Reading to Kids, you MUST receive a special code BEFORE registering on the ASICS LA Marathon website.
_______________________________________________
Thanks, and we look forward to seeing you on December 14th!