Dear Friends of Reading to Kids,
We expect to have many first-time volunteers sign up with us for our November 9th "Sports, Fun, and Games" reading clubs, so it would be very sporting of you to also sign up with us. We need your experienced reading skills and 300 more volunteers!
_______________________________________________
COLLEGE GIVE-AWAY ITEMS NEEDED
At the "Sports, Fun, and Games" reading clubs we celebrate College Spirit Day, which includes encouraging all of you to wear clothing with your college's logo.
At the November 9th Reading Clubs we want to give each child who attends something small with a college insignia on it.
If you can obtain college-related items, stickers are always a hit with the younger kids. For the older kids we like to give them pins/buttons, pens, pencils, notebooks, etc. But really, anything with a college logo will help plant the seeds of college interest.
If you work at or have a connection with a college, please help us by asking for a donation of items with that college's insignia. If you like, you can click this link for a request letter/email you can send. Great sources of items with your college's logo are the athletic department and the bookstore!
To "sponsor" one grade at one school, we need about 40 of one item. To sponsor all of one grade at all 7 schools, then we need about 225 of one item. And anything in between would be very helpful!
_______________________________________________
ANNUAL FUND DRIVE IS ON!
SCHOOL COMPETITION WINNERS
Our thanks go out again to everyone who has already donated to our 2013 Annual Fund Drive. The Annual Fund Drive goes on through the end of the year, and you can donate any time!
We processed more than $2,200 in donations received at the October 12th Reading Clubs, and those who have donated can now see their names listed on our 2013 Annual Fund Drive page. If you have not yet donated, be sure to donate today so we can add your name there, too.
School Competition Winners
The school that had the largest percentage of their volunteers donate at the October 12th Reading Clubs was Los Angeles Elementary! Congratulations also go out to Alta Loma Elementary for coming in a close second place! The school that raised the highest dollar amount on the 12th was Esperanza Elementary!
How Can You Help?
1) Make a pledge to donate by check or donate online today by visiting our 2013 Annual Fund Drive page. Contributions of any amount are greatly appreciated!
2) Show your support by asking friends and family to contribute! Visit our 2013 Annual Fund Drive page and look under the "Help us Fundraise!" header for resources, including our handy donor sheet for raising money with your friends and co-workers, tips for fundraising, and so much more.

_______________________________________________
Do you have friends on Facebook who post about their latest running achievements or goals? Encourage them to join Team Reading to Kids in the 2014 ASICS LA Marathon!
They can be a part of the inaugural group to run for Reading to Kids in one of the best marathons in the country. They can run either the full marathon or a half-marathon, and the dollars they raise will go to support our monthly reading clubs.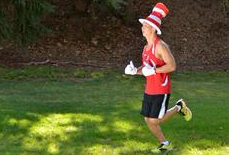 If you or a runner you know is interested in becoming one of our fundraising runners or creating a fundraising team, please email Chris Martin at marathon

readingtokids.org for all the details.
IMPORTANT NOTE: to register to run on behalf of Reading to Kids, you MUST receive a special code BEFORE registering on the ASICS LA Marathon website.
_______________________________________________
Thank you for your help and support!