Reading to Kids News

May 26, 2004
Reading to Kids Fifth Birthday Bash!
RSVP List
(55 as of May 24, 2004)
Abdo, Maryanna
Ahnn, Michelle
Axe, Eleanor
Axe, Jason
Axe, Norman
Bergthorson, Mel
Bergthorson, Jeff
Bravo, Rosa
Buchanan, Jerry
Carney, Sean
Carter, Jeff
Chew, Robyn
Choat, Bob
Cox, Chris
Devenish, Desmond
Dunbar, Cynthia
Eisenberg, Erin
Farlow, Kristen




Fernandez, Raul
Gillman, Gail
Hochberg, Lisa
Hung, Helga
Husain, Ali
Invencion, Hydi
Jones, Matthew
Katz, Evan
Lantz, Dan
Livingston, Monica
Lu, Elaine
Maalouf, Genane
May, Mark
Mitchell, Paula
Meislik, Shawn
Morchy, Audrey
Morchy, Joe
Morris, Sean



Moser, Denise
Ortiz, Irene
Ortiz, Sergio
Ostiller, Cathy
Rentz, Kristen
Roller, Craig
Rubalcava, Silvia
Rudolph, Marci'a
Sanchez-Robles, Maricela
Shimano, Rich
Tabaddor, Ashley
Thunnissen, Daniel
Timour, Meg
Tio, Cece
Tomlin, Jon
Tung, Jerry
Wilkison, Tracy
Yauchi, Kei
Young, Colin
Raffle Items
(as of May 12, 2004)
Disneyland and Universal Studios passes;
Memberships to LACMA and The Huntington;
Dodger and Laker Tickets;
Hollywood Bowl Tickets and more...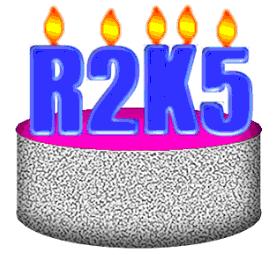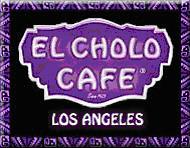 Event Details
Date:
Wednesday, May 26, 2004
Time:
7:00 p.m. - 10:00 p.m. (buffet dinner starts at 8:00)
Tickets:
$25.00 (cash or check) at the door.
Each ticket includes buffet dinner, entertainment, and one raffle ticket.
Additional raffle tickets are available for $5.00 each, or 5 for $20.
Entertainment will include a full program featuring two Magic Castle magicians, Rich Cowley and Raul Fernandez!
Location:
El Cholo Restaurant, of course!
1121 S. Western Avenue
Los Angeles, California 90006
(323) 734-2773
Click here for online map.

Details:
Full buffet dinner of house specialties (with vegetarian options available) ? yes, we will have green corn tamales!


Non-alcoholic beverages included; cash bar. Dessert will be served!
Tickets may be purchased at the door for $25 each. If possible, please contact us at (310) 479-7455 or via e-mail to MaryannaAbdo@readingtokids.org to let us know that you will be coming so that we can get a more accurate count before the event.