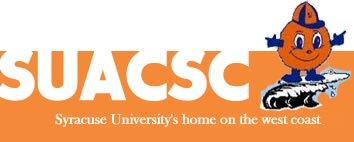 Last updated April 24, 2017
Syracuse University Alumni Club of Southern California
Reading to Kids thanks the members of the Syracuse University Alumni Club of Southern California who volunteer at our reading clubs.
"SUACSC (aka SoCalOrange) is a volunteer, non-profit organization with the goal of providing social and philanthropic activities for Orangemen and women in the Southern California region."
To select SUACSC as your group, please find "Syracuse Alumni" on the dropdown menu.