Our July 8th "Amazing Animals" reading clubs are this Saturday, and we may need a few more volunteer readers!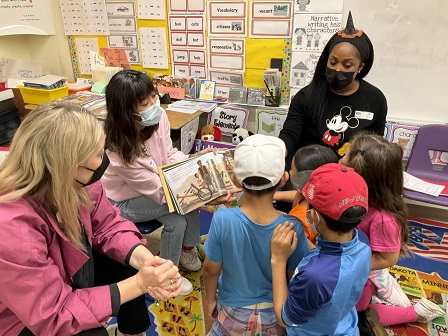 All of our reader spots were full this morning, so if we are still full when you check, please keep checking back today and tomorrow for new spots in case someone cancels.
Or, if you have read with us at least a few times before, please email us at info@readingtokids.org if you can help in any of these roles:

- GLC at Alta Loma, Esperanza (5th), Gratts (K), Los Angeles (2nd or 3rd), Magnolia, (3rd), or Politi (1st or 4th)
- Check-in Helper at Alta Loma or Gratts
- Site Operations Helper at any school!
(If you have signed up and can't make it after all, please cancel your RSVP online immediately to make room for another volunteer.)
_______________________________________________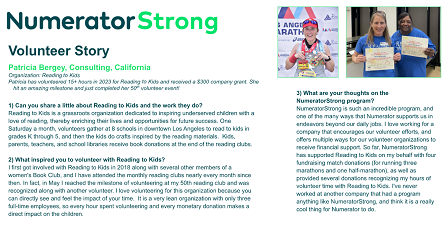 Did you know Reading to Kids receives about half of our funding from corporation and foundation grants? For example, over the last five years alone six of our volunteers helped us receive $103,000 in grants from their employers!
Please check to see if your employer offers grants that Reading to Kids can apply to and let us know at info@readingtokids.org! You may help us buy thousands of books for kids!

We are especially looking for someone who works at the The Capital Group Companies.
_______________________________________________
READING TO KIDS IS HIRING -
APPLY NOW!
Reading to Kids is hiring a Literacy Coordinator through AmeriCorps for a 12 month position starting in August!
The position is posted on our website, where you can read it by clicking on the Literacy Coordinator button below Latest News.

Please also share the above link to the position with anyone you think would be a good fit, especially if they have volunteered with us as readers or other roles!
_______________________________________________