Our May 13th "Fantasy, Folklore, & Fairytales" reading clubs are this Saturday, and we still need 11 more volunteer readers!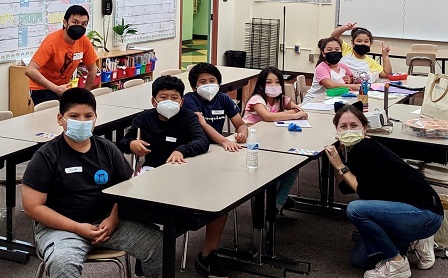 Start by signing up today! Next, join our May 13th reading club event and share with your friends!
If we are full when you check, please keep checking back today and tomorrow for new spots.
Please also email and post on your Twitter/Facebook/Instagram/ etc. that we need more volunteers. Be sure to tell your friends and family:
1) The reading clubs are this Saturday morning near Downtown LA
2) Volunteers must sign up online at www.readingtokids.org by 3pm tomorrow (Friday)
3) The school at which you will be reading
(If you have signed up and can't make it after all, please cancel your RSVP online immediately to make room for another volunteer.)
_______________________________________________
STEP IN TO A BIGGER VOLUNTEER ROLE
AT THIS SATURDAY'S READING CLUBS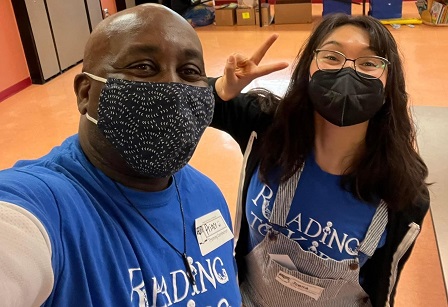 We also need more of our experienced volunteers to help in any of the following roles this Saturday, so please e-mail us at
info@readingtokids.org
if you can help:
- Training Coordinator at Politi
- Check-in Helper at Alta Loma, Gratts, or Los Angeles
- Site Operations Helper at any school!
If you can help in any of those roles, please visit our home page at
www.readingtokids.org
and submit your email address in the yellow box, as usual!
Then, e-mail us at info@readingtokids.org to tell us the above role you would like to take on to help create wonderful reading clubs!
_______________________________________________
READING TO KIDS IS HIRING -
APPLY NOW!
Reading to Kids is hiring a Literacy Coordinator through AmeriCorps for a 12 month position starting in August!
The position is posted on our website, where you can read it by clicking on the Literacy Coordinator button below Latest News.

Please also share the above link to the position with anyone you think would be a good fit, especially if they have volunteered with us as readers or other roles!
_______________________________________________