Dear Friends of Reading to Kids,
_______________________________________________
_______________________________________________
FINAL DAYS TO DONATE TO
AND CHEER ON
OUR BIG 5K & MARATHON RUNNERS!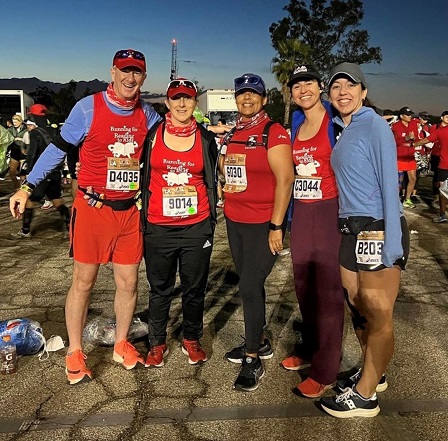 CHEER ON OUR BIG 5K RUNNERS
THIS SATURDAY AT 7:30AM!
Come cheer on the LA BIG 5K Running for Reading to Kids Team this Saturday as they run near Dodger Stadium!
We will be there starting at 7:00 am, and you should arrange to arrive before 7:30 am to avoid the crowds and provide time to walk from your car to the beginning of the race route. This year look for the runners in the silver shirts (which have the date for the marathon on them).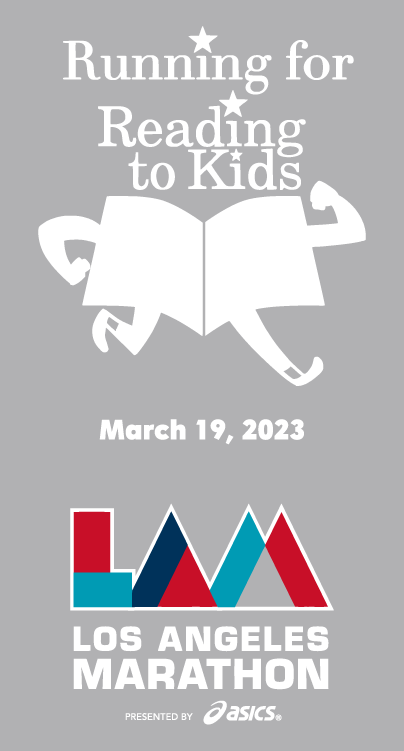 Parking for the LA BIG 5K is free, and you can meet our Big 5K runners at 7:00 am at this location marked in purple below in the parking lot of Dodger Stadium (click the below image to see a larger version). The race starts at 8am and will probably end by 9am.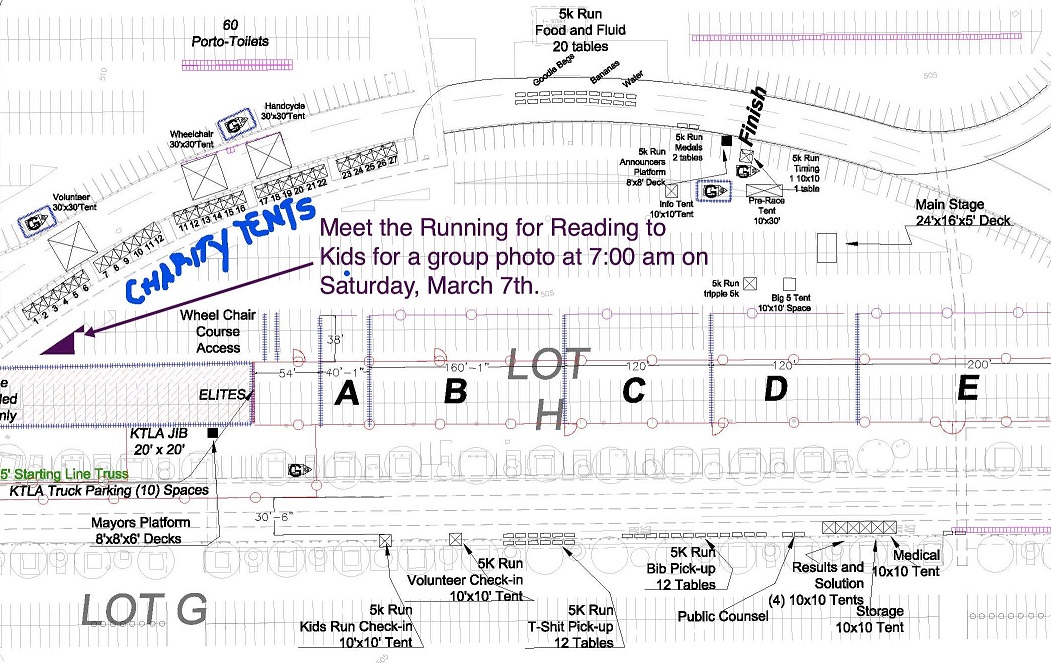 Getting to the LA BIG 5K race: Due to street closures for the LA BIG 5K, only two entrances will be open to Dodger Stadium: the Sunset Gate, accessible via Sunset Blvd., and the Downtown Gate, accessible via CA-110. These gates will open at 6:00 am. (Note: The Golden State Gate, accessible via I-5, will be closed due to street closures.)
Please email us at marathon@readingtokids.org if you can cheer them on this Saturday - or simply show up!
If you have any questions, you can also call Chris Martin at (562) 243-1791.
HAND OUT WATER DURING THE RACE!
Help represent Reading to Kids during the Los Angeles Marathon this Sunday by handing out water to the runners!
Our group will be at Water Station Mile 9 at Hollywood Blvd & Hobart Blvd., this Sunday, March 19th from 5am - 11am.
Click this link to sign up. Our group is Reading to Kids, so just complete the form and sign up to volunteer!