Our March 11th "Music & Entertainment" reading clubs are this Saturday, and we may need a few more volunteer readers!
We are also back to presenting talented, generous musicians and dancers joining us at each school. Click here to find out who will be performing!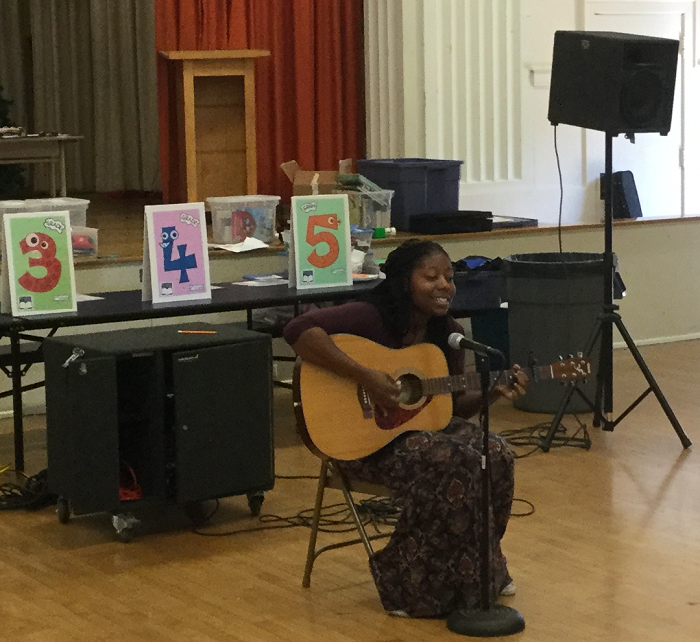 At the moment we may have an available reader spot or two, but if we are full when you check, please keep checking back today and tomorrow for new spots.
Or, if you have read with us at least a few times before, please email us at info@readingtokids.org if you can help in any of these roles:

- Training Coordinator at Gratts
- Check-in Helper at any school!
- GLC at Esperanza, Los Angeles (3rd Grade), Magnolia, or Politi (3rd Grade)
- Site Operations Helper at any school!
(If you have signed up and can't make it after all, please cancel your RSVP online immediately to make room for another volunteer.)
OPERATIONS COMMITTEE MEETING
ON ZOOM TONIGHT AT 7PM
Want to help put on great reading clubs? Then join the Operations Committee meeting tonight at 7pm on Zoom.
_______________________________________________
CAN'T RUN 26 MILES OR 5K?
THEN DONATE TO SUPPORT OUR
2023 MARATHON RUNNERS
OR HAND OUT WATER DURING THE RACE!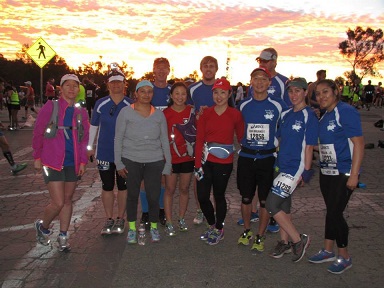 Please support Team Reading to Kids as they run the Los Angeles Marathon on March 19th or the LA Big 5K on March 18th!
They have until March 19th to reach their ambitious $20,000 fundraising goal! If you can donate a buck a mile to your favorite runner, you'll help fuel them towards the finish line!

With every mile they train and every dollar they raise, these valiant souls help you inspire kids with a love of reading.
HAND OUT WATER DURING THE RACE!
Help represent Reading to Kids during the Los Angeles Marathon on March 19th by handing out water to the runners!
Our group will be at Water Station Mile 9 at Hollywood Blvd & Hobart Blvd., on Sunday, March 19th from 5am - 11am.
Click this link to sign up. Our group is Reading to Kids, so just complete the form and sign up to volunteer!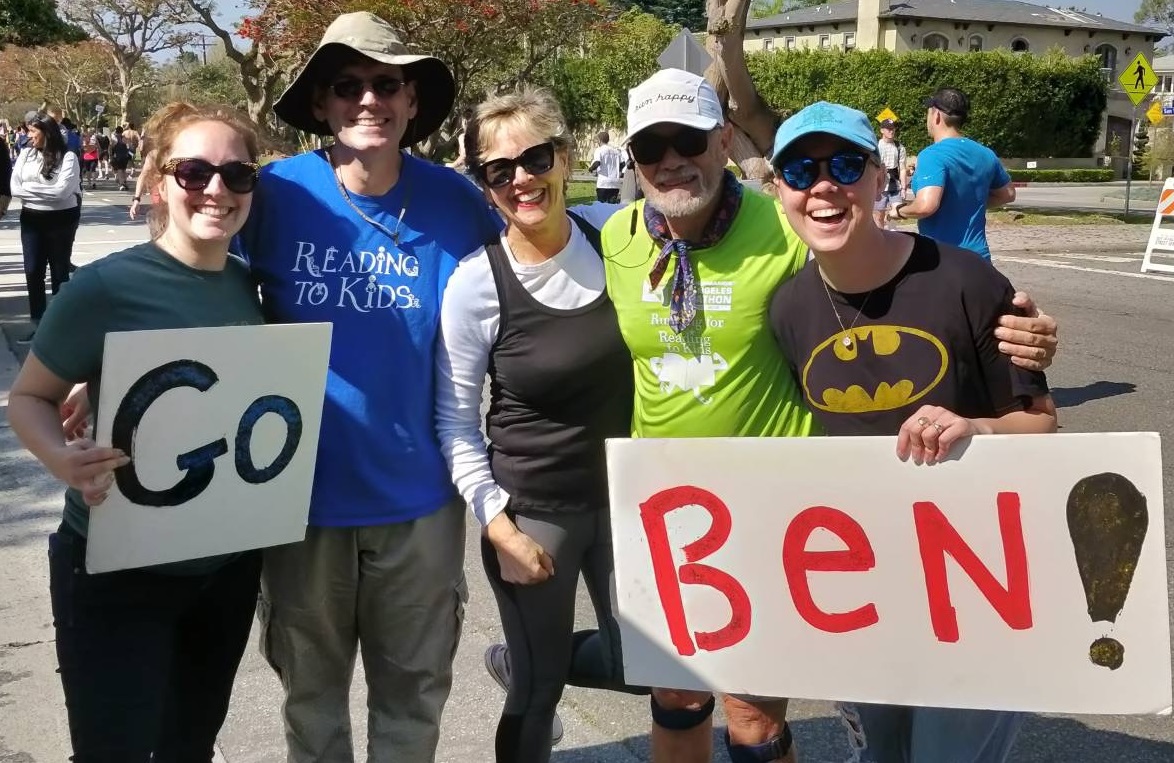 If you can't join us at the above, then donate your support!
_______________________________________________
GIFT CARDS FOR BINGO PRIZES?
PLEASE HELP US FIND
BINGO PRIZE & AUCTION ITEMS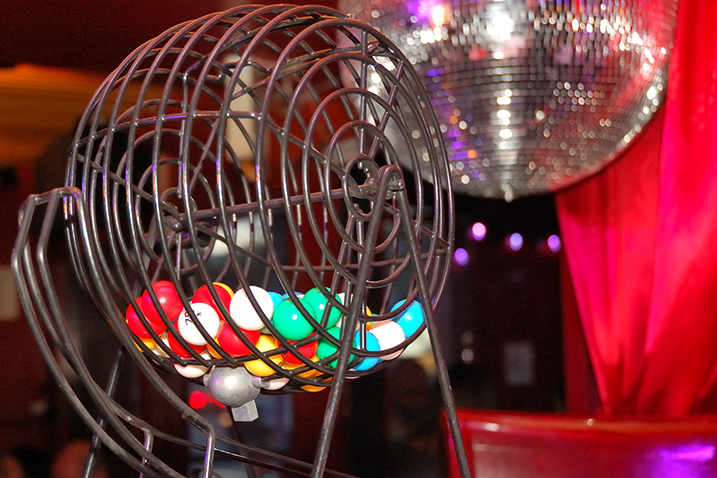 Our next Legendary Bingo fundraiser at Hamburger Mary's in West Hollywood will be on April 26th, and we need your help gathering prizes for the bingo winners!
You may have gift cards you haven't used which would make excellent bingo prizes if you'd like to donate them to us! E-mail us at info@readingtokids.org to arrange mailing them to us!
To help us gather other prizes, here is information about Reading to Kids to share with potential donors, as well as a donation form for them to complete.
We especially enjoy awarding gift certificates, amusement park and theater tickets, gift bags, and autographed items! Anything unique is great, too!

If you work at or have a connection with products or services to offer, please help us by asking for a donation to our events.
_______________________________________________
BUY A READING TO KIDS T-SHIRT!
(Click on each photo below to see a larger version.)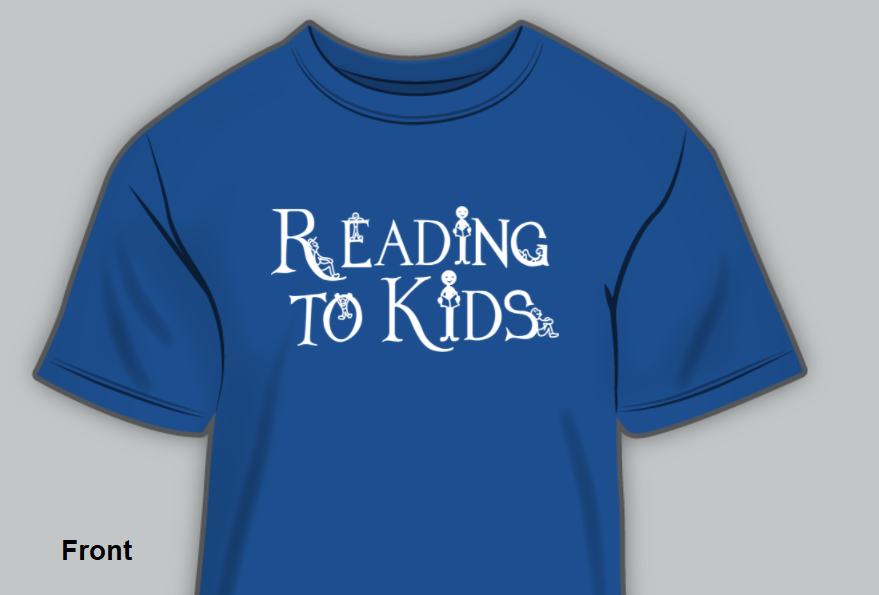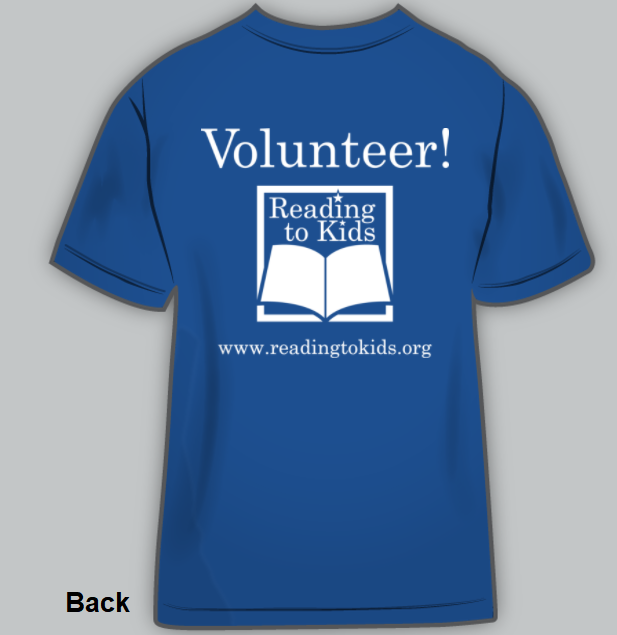 It's time once again to get your very own Reading to Kids t-shirt!
We have a group order ending on March 30th, so please head over to our Order a T-Shirt link for all the details on how you can order your own shirt like the one shown above.
That Order a T-Shirt link is also available in the lower left-hand side of our website. The more t-shirts ordered by the 30th, the less expensive they will be!
_______________________________________________