Dear Friends of Reading to Kids,
Despite a chilly and windy morning, on Saturday we had 371 kids, 228 volunteers, 64 parents, and 25 teachers & staff make our February 11th reading clubs a success!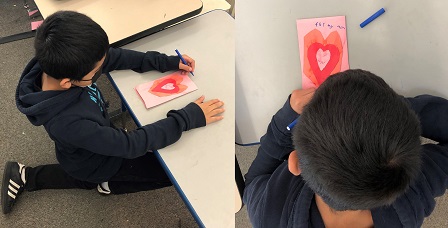 (Valentine's Day craft at MacArthur Park Elementary. Click on the above image to see it full size)
Volunteer Paul Heinzman brought a microscope for 3rd graders to view insect parts and a seed after reading Mario and the Hole in the Sky: How a Chemist Saved Our Planet. Click the below photo to see it full size!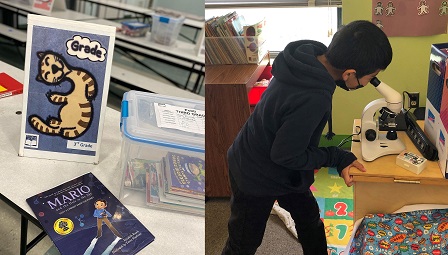 _______________________________________________
Please sign up for the next reading clubs!

Click here to submit your RSVP for our "Music & Entertainment" clubs, then "join" the March 11th reading club event on Facebook and invite your friends!
We'll need hundreds of volunteers for these March reading clubs, so be sure to sign up early and recruit your friends, co-workers, and family members as volunteers!
A Note About Masks
We are asking the principals at our partner schools if they want our mask policy at the reading clubs to change from everyone
required
to wear a mask while indoors to everyone
encouraged
to wear a mask while indoors.
We will let everyone who submits an RSVP know if our mask policy changes, per principals' discretion.
Our March 11th reading clubs feature "Music & Entertainment", and we are looking for musicians, dancers, etc. to perform at each of our eight partner schools. In the past we've had everything from Korean drum troupes to electric violin players to marching bands!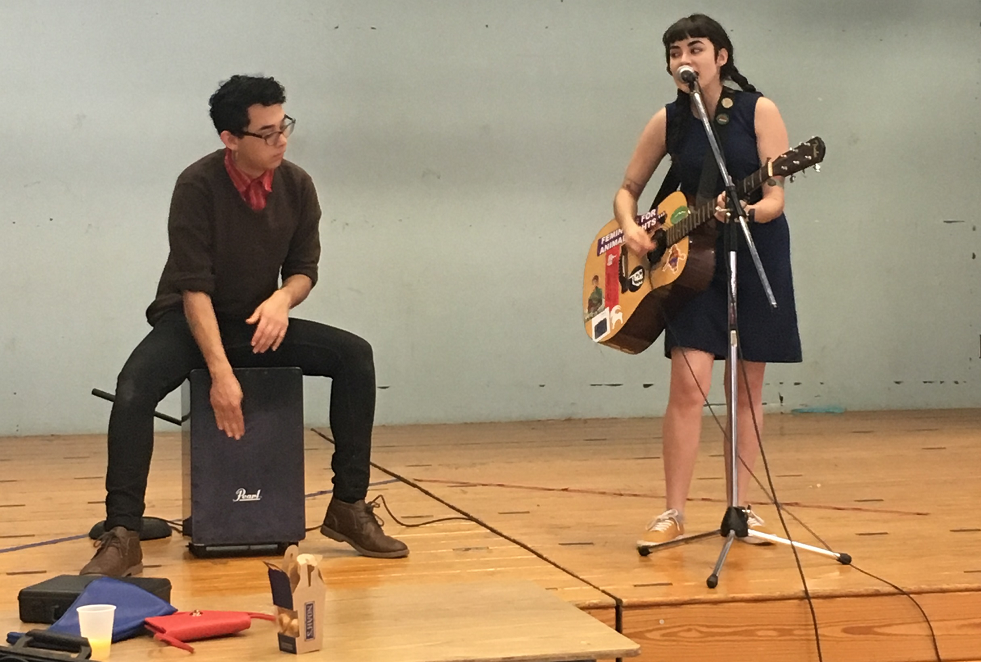 If you or someone you know is interested in sharing the gift of music with our students and volunteers, email us at info@readingtokids.org.
_______________________________________________
SUPPORT OUR
2023 MARATHON RUNNERS
HELP US HAND OUT WATER DURING THE RACE!
Help represent Reading to Kids during the Los Angeles Marathon on March 19th by handing out water to the runners!
Our group will be at Water Station Mile 9 at Hollywood Blvd & Hobart Blvd., on Sunday, March 19th from 5am - 11am.
Click this link to sign up. Our group is Reading to Kids, so just complete the form and sign up to volunteer!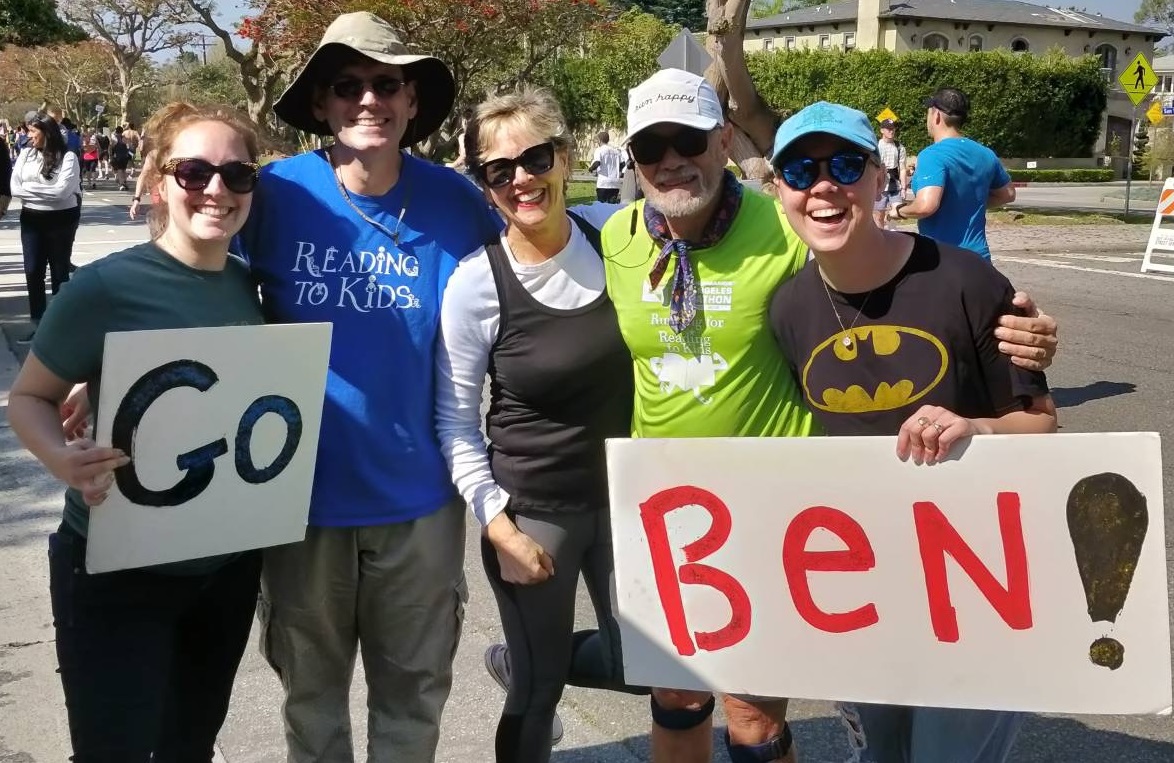 If you can't join us at the above, then donate your support!
Our 2023 runners have until March 19th to reach their ambitious $20,000 fundraising goal! If you can donate a buck a mile to your favorite runner, you'll help fuel them towards the finish line!

With every mile they train and every dollar they raise, these valiant souls help you inspire kids with a love of reading.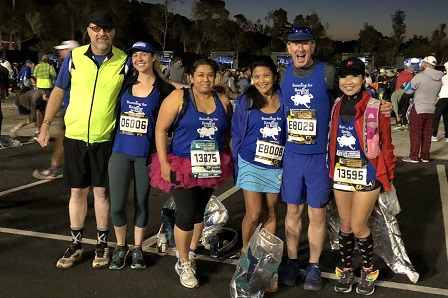 TWO MORE RUNNERS NEEDED FOR THE
2023 LA MARATHON OR 5K!
Do you know any runners? Are you a runner? Please forward this email to them and ask them to join Team Reading to Kids in the 2023 Los Angeles Marathon on Sunday, March 19th!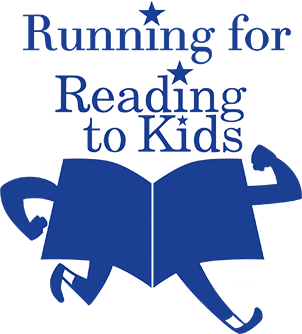 This is our 9th time running the marathon, and we're looking for two more marathon runners to join us in one of the best marathons in the country.
If that distance is too daunting, you can join us in the LA Big 5K (that's just 3.1 miles) near Dodger Stadium the day before the marathon on Saturday, March 18, 2023.
You can share this Facebook group with any of your runner friends to encourage them to join our team!
If you or a runner you know is interested in becoming one of our fundraising runners or creating a fundraising team, please email Chris Martin at marathon@readingtokids.org!
IMPORTANT NOTE: To register to run on behalf of Reading to Kids, you MUST receive from us a special web address to use when registering on the Los Angeles Marathon website.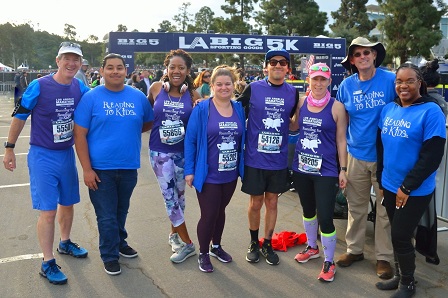 _______________________________________________
PLEASE HELP US FIND
BINGO PRIZE & AUCTION ITEMS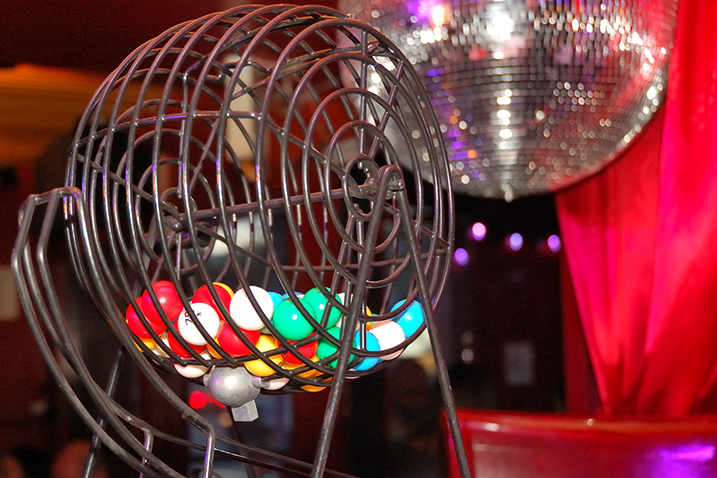 Our next Legendary Bingo fundraiser at Hamburger Mary's in West Hollywood will be on April 26th, and we need your help gathering prizes for the bingo winners!
To help you get started, here is information about Reading to Kids to share with potential donors, as well as a donation form for them to complete.
We especially enjoy awarding gift certificates, amusement park and theater tickets, gift bags, and autographed items! Anything unique is great, too!

If you work at or have a connection with products or services to offer, please help us by asking for a donation to our events.
_______________________________________________
Thanks, and we hope you can join us at our next reading clubs on Saturday, March 11th!