Dear Friends of Reading to Kids,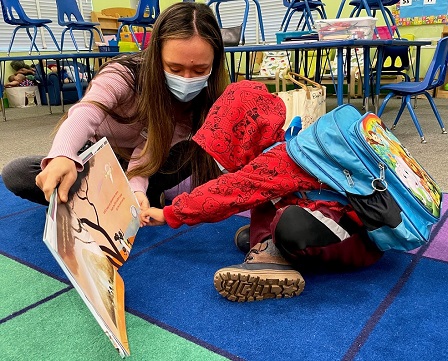 Click on the above image to see it full size!
_______________________________________________
TWO MORE RUNNERS NEEDED FOR THE
2023 LA MARATHON,
13.1 MILE CHARITY CHALLENGE,
OR 5K!
Do you know any runners? Are you a runner? Please forward this email to them and ask them to join Team Reading to Kids in the 2023 Los Angeles Marathon on Sunday, March 19th!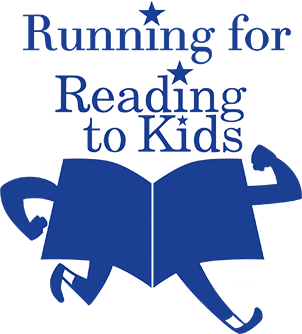 This is our 9th time running the marathon, and we're looking for two more marathon runners and one more Charity Challenge runner (the last 13.1 miles of the course) to join us in one of the best marathons in the country.
If either of those distances is too daunting, you can join us in the LA Big 5K (that's just 3.1 miles) near Dodger Stadium the day before the marathon on Saturday, March 18, 2023.
You can share this Facebook group with any of your runner friends to encourage them to join our team!
If you or a runner you know is interested in becoming one of our fundraising runners or creating a fundraising team, please email Chris Martin at marathon@readingtokids.org!
IMPORTANT NOTE: To register to run on behalf of Reading to Kids, you MUST receive from us a special web address to use when registering on the Los Angeles Marathon website.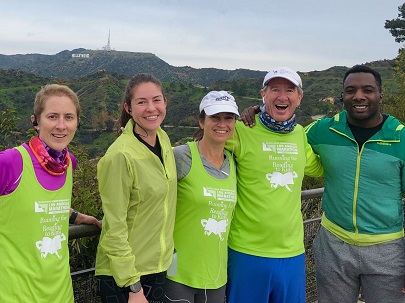 SUPPORT OUR
2023 MARATHON RUNNERS
HELP US HAND OUT WATER DURING THE RACE!
Help represent Reading to Kids during the Los Angeles Marathon on March 19th by handing out water to the runners!
Our group will be at Water Station Mile 9 at Hollywood Blvd & Hobart Blvd., on Sunday, March 19th from 5am - 11am.
Click this link to sign up. Our group is Reading to Kids, so just complete the form and sign up to volunteer!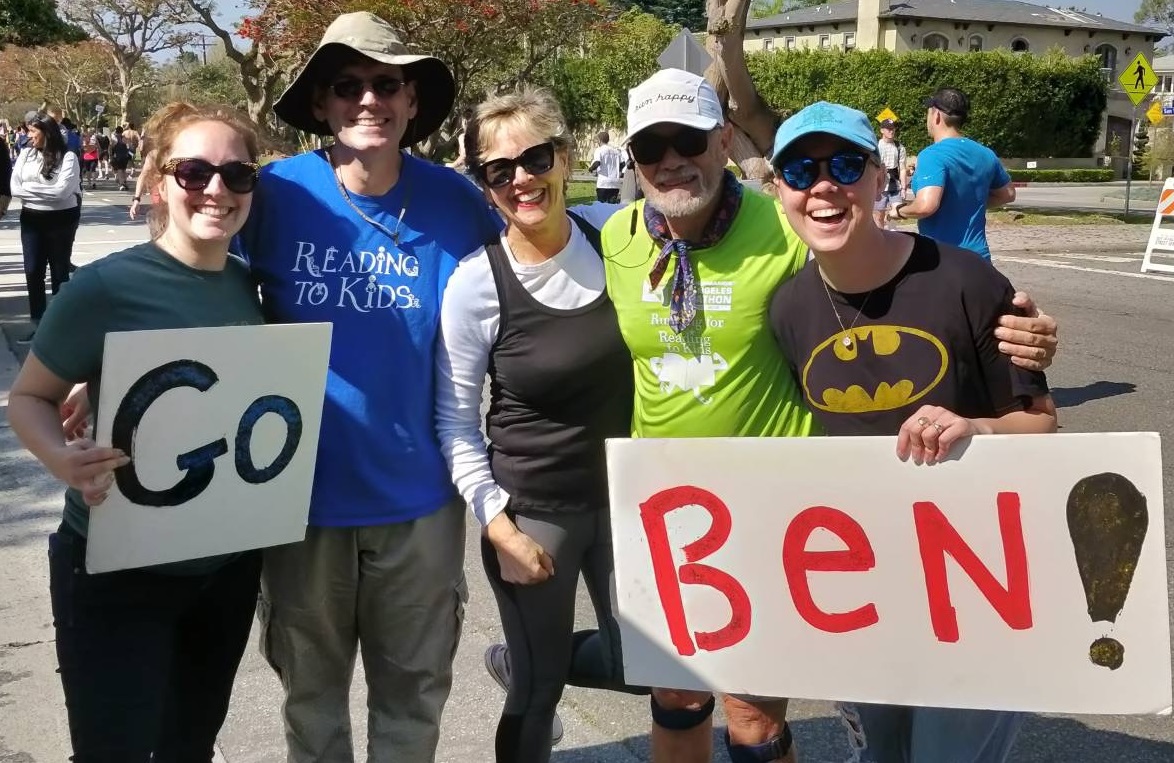 _______________________________________________
MUSICIANS & PERFORMERS NEEDED MARCH 11TH
_______________________________________________
PLEASE HELP US FIND
BINGO PRIZE & AUCTION ITEMS