Dear Friends of Reading to Kids,
Our Mysteries & New Adventures reading clubs are this Saturday, and we need 26 more volunteers to read aloud to the kids eager for a great story!
26 MORE VOLUNTEERS NEEDED
FOR THIS SATURDAY'S IN-PERSON CLUBS!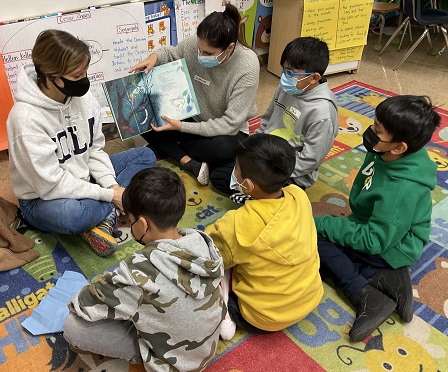 We have until 3pm tomorrow (Friday) to recruit the volunteers we still need for our reading clubs on our partner school campuses this Saturday!
Volunteers for our reading clubs must be fully vaccinated against COVID-19 and wear a mask while indoors on campus for the reading clubs. The kids will also be required to wear masks while indoors.
Here's how you can help!
(If you have signed up and can't make it after all, please cancel your RSVP online to make room for another volunteer.)
_______________________________________________
17 MORE OPERATIONS VOLUNTEERS
ALSO NEEDED THIS SATURDAY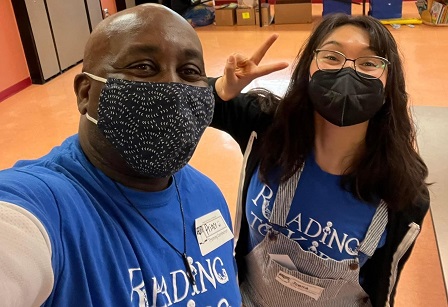 We also need help from
experienced volunteers
in any of the following roles, so please let us know if you can help:
- Training Coordinator at Alta Loma, Gratts, MacArthur Park, or Magnolia
- Check-in Helper at Alta Loma, Los Angeles, or White!
- GLC at Alta Loma, MacArthur Park (4th), Politi (3rd), or White
- Site Operations Helper at any school!
If you have volunteered with us before and can help in any of those roles, please visit our home page at www.readingtokids.org and submit your email address in the yellow box, as usual!
Then, e-mail us at info@readingtokids.org to tell us the above role you would like to take on to help create wonderful, in-person reading clubs again!
_______________________________________________
9 RUNNERS NEEDED FOR THE
2023 LA MARATHON,
13.1 MILE CHARITY CHALLENGE,
OR 5K!
Do you know any runners? Are you a runner? Please forward this email to them and ask them to join Team Reading to Kids in the 2023 Los Angeles Marathon on Sunday, March 19th!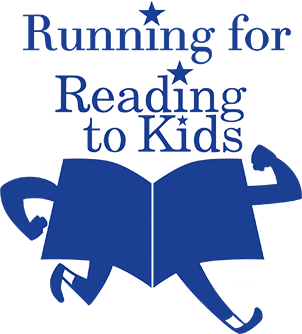 This is our 9th time running the marathon, and we're looking for at least two more marathon runners and seven Charity Challenge runners (the last 13.1 miles of the course) to join us in one of the best marathons in the country.
If either of those distances is too daunting, you can join us in the LA Big 5K (that's just 3.1 miles) near Dodger Stadium the day before the marathon on Saturday, March 18, 2023.
You can share this Facebook group with any of your runner friends to encourage them to join our team!
If you or a runner you know is interested in becoming one of our fundraising runners or creating a fundraising team, please email Chris Martin at marathon@readingtokids.org!
IMPORTANT NOTE: To register to run on behalf of Reading to Kids, you MUST receive from us a special web address to use when registering on the Los Angeles Marathon website.
Our 2023 runners have until March 19th to reach their ambitious $20,000 fundraising goal! If you can donate a buck a mile to your favorite runner, you'll help fuel them towards the finish line!

With every mile they train and every dollar they raise, these valiant souls help you inspire kids with a love of reading.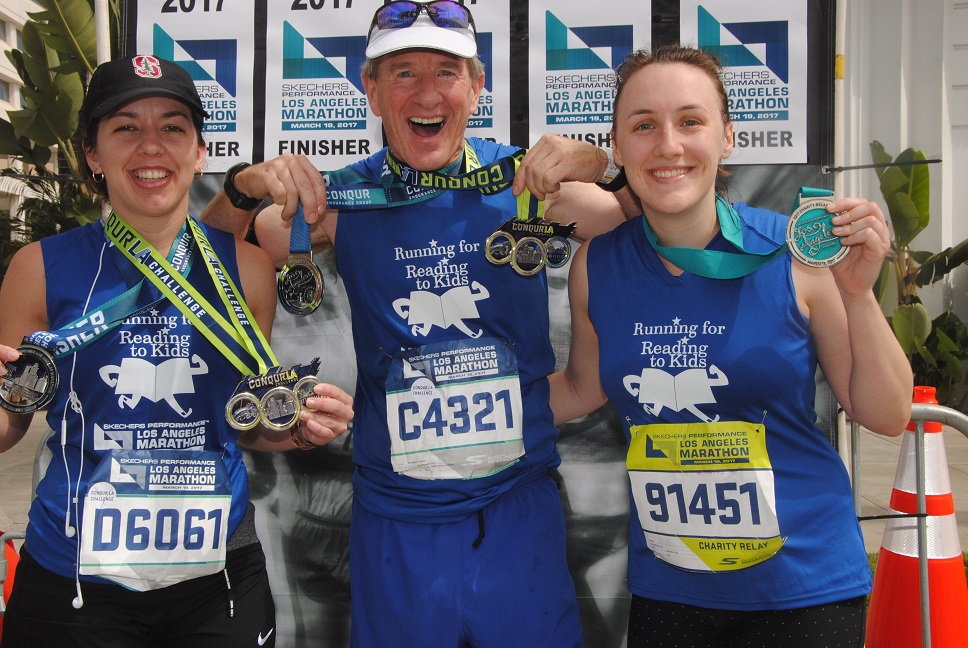 _______________________________________________
PLEASE HELP US FIND
BINGO PRIZE & AUCTION ITEMS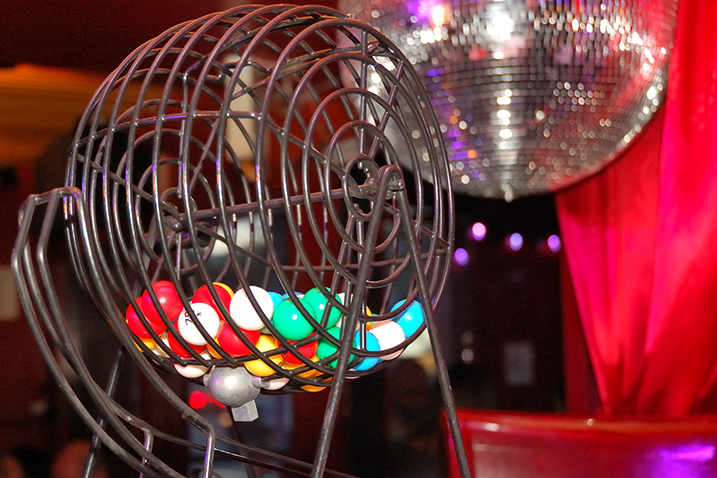 Our next Legendary Bingo fundraiser at Hamburger Mary's in West Hollywood will be some time in spring, and we need your help gathering prizes for the bingo winners!
To help you get started, here is information about Reading to Kids to share with potential donors, as well as a donation form for them to complete.
We especially enjoy awarding gift certificates, amusement park and theater tickets, gift bags, and autographed items! Anything unique is great, too!

If you work at or have a connection with products or services to offer, please help us by asking for a donation to our events.
_______________________________________________